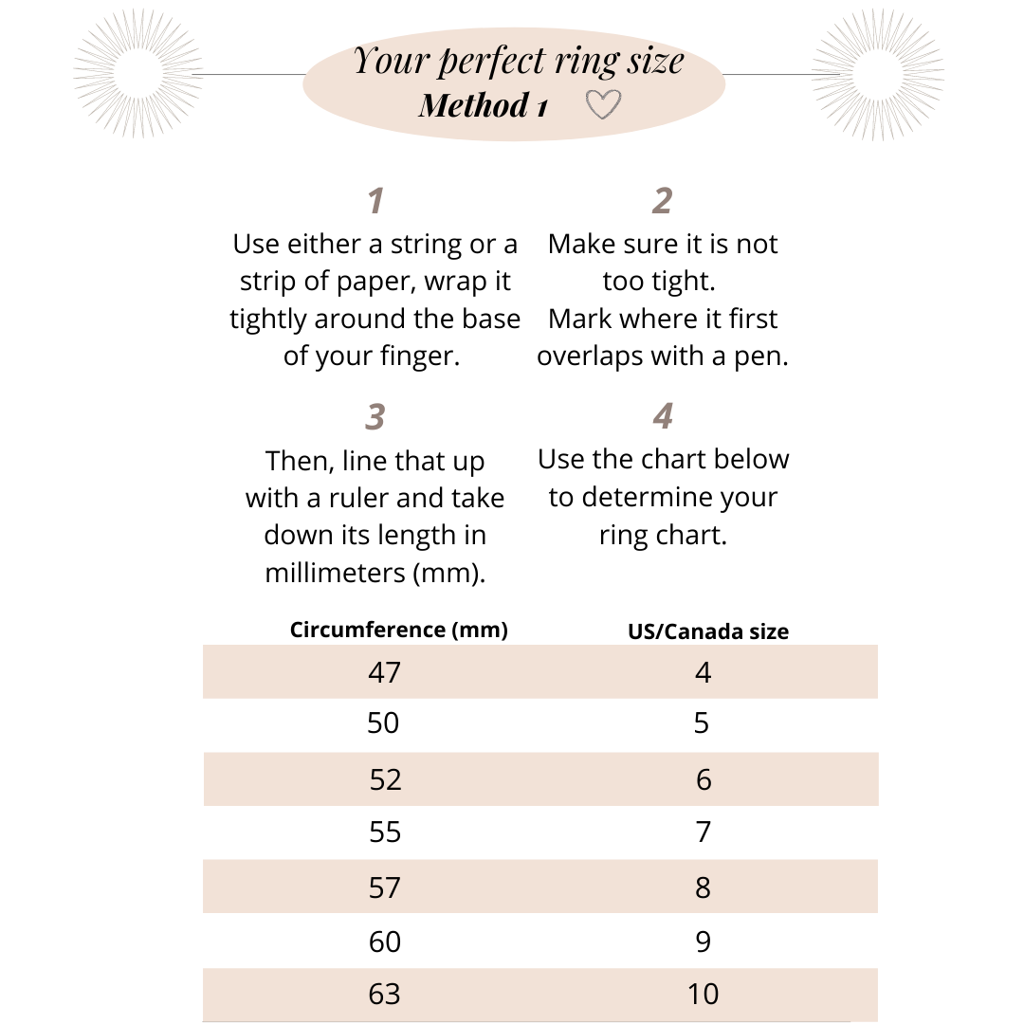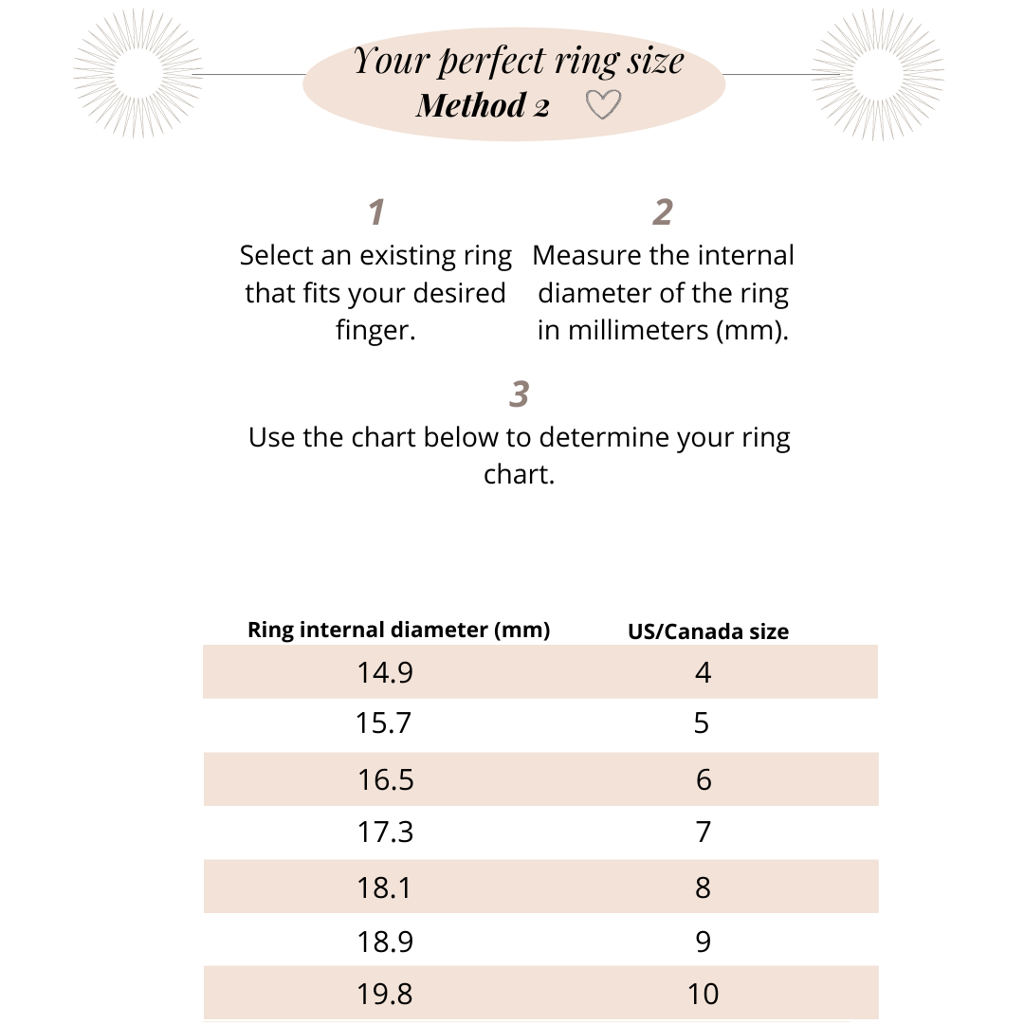 - Every jewel is made to order and shipped the next day, with tracking number provided.
- Free shipping in Canada and USA.
- Easy return your jewel within 15 days.
- Warranty of 2 years offered, in case of reparation or size adjustment.
"This ring is soooo cute! I really wanted a chain ring that's not too thin and dainty but solid gold, and this one is perfect! Shipping only took a little more than a week and I was so happy with that!" Dahlia

"Amazing customer service. Ring is EXTREMELY dainty, and it seemed to slip out of the mailing envelope in transit. Seller refunded me immediately and was very kind. I reordered the ring and couldn't be more pleased." Hillary
"The quality was very very nice and it looks beautiful! So dainty and pretty, definitely my daily ring! I highly recommend, the shipping was great as well! It also came with a nice little pouch that was good quality to store the ring." Sofia
"It's the second time ordering from her!!! a real hit in my house!!! The ring is stunning, the quality is impeccable. The ring is stunning, the quality is impeccable, and she is the nicest and most accommodating seller, great ring!!" Karen
"This chain ring is absolutely beautiful. I was a little skeptical at first because I've never had a ring like this but I love it." Shaunice
"Love this gorgeous ring! I am such a fan of Lilie's jewelry. The pieces are all timeless, easy to wear, minimalist and very well made. I've been wearing them often the past couple of weeks and even with constant hand washing due to covid they don't tarnish. Lilie also dispatches SO fast! Thanks Lilie! You have a loyal repeat customer." Sonia
Through its creations, Plum proposes its vision of elegance: fine design and quality materials. I handmade each jewelry piece the same day as the order from Montreal QC Canada, and ship it the next day worldwide. Shipping is free in Canada and United States, with tracking number above order of $150 CAD value.
My mission is for you to customize each piece, according to your uniqueness, style and personality. Fine customizable jewelry should not be out of reach, that's why I offer must-have pieces at fair prices.
In a word where protecting the environment is part of our lives, I mostly work with solid gold, silver sterling pieces that last for a lifetime, all ethically sourced from local suppliers.